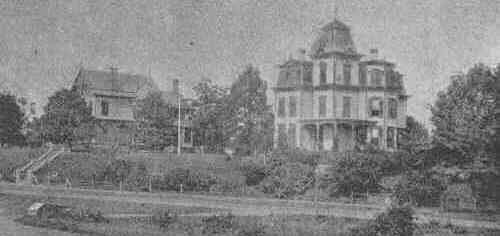 Here is Somerset Street at the Corner of Canal Street.
In 1891 the home on the right belonged to
Job Kenyon - Raritan's First Fire Chief.

Note that the Basilone Statue appears in the
color photo but not the black and white photo
as the statue was dedicated in 1948.