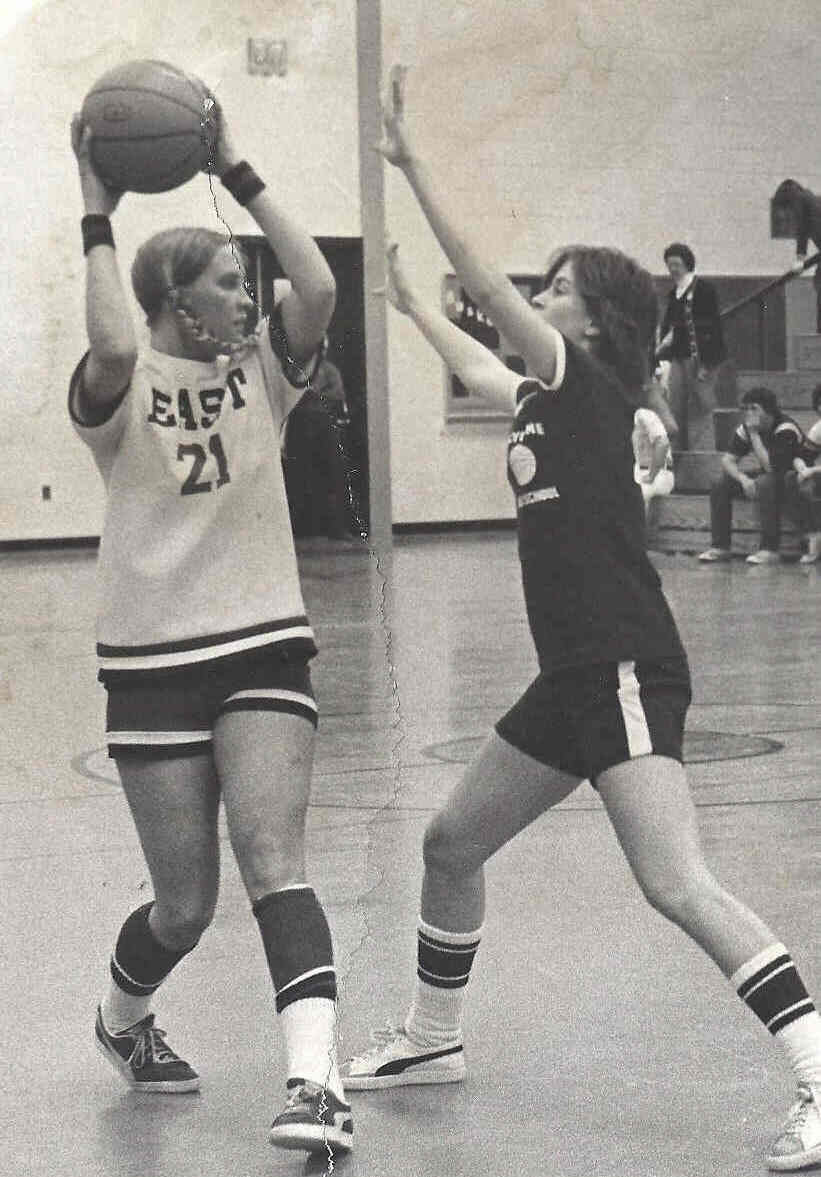 All-County Write up from Somerset Messenger Gazette


If there is one person who is indicative of the strides that girls' basketball has taken, it's the Bridgewater-Raritan East star. Respected by teammates and opposing players alike, Barbara displayed time and time again how the winning game of basketball is played.

Her leadership and scoring ability paced East to its first state title. Termed "outstanding" by coaches and sportswriters in the area, Barbara led the team offense and was a determining factor in the East defensive game plan.

The high-flying senior totaled 674 points this season for a 23-point average, and pulled in 237 rebounds for an average of 11 a game, second to Nancy Shoolbraid's who averaged 12 per game.

Barb was unstoppable at the foul line, sinking 65 percent of her free throws.

She is praised by one county coach as "one of the most graceful girl players that I've ever seen."

In fact she just may be the best. She's a team person as well as a shooter. And she has a fantastic shot. There's no way of boxing her out. Barb can hit from the outside as well as go in for a layup.

"She just is outstanding," was the consensus. Seton Hall University was the winner among colleges vying for Barbara's talents, so area basketball fans will have the opportunity to follow the collegiate career of East's highest scorer (1502 points) ever.