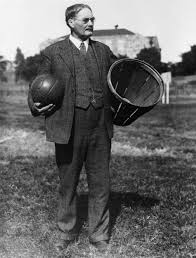 Girl's Turn to Stand Up
"Hey, look at me now, I'm a basketball star," exclaimed one member of the first Messenger-Gazette all-Somerset County girls basketball team. Not long ago, a girl didn't dare even whisper that she played basketball, let alone show everyone that she had the best jump, hook or foul shot in town.

The sport itself has recently come into its own. There are no more six girl teams, which means no more rules requiring a girl to dribble three times and pass.

What has evolved is a game of strength and mobility, stamina and finesse.

It is well-coached and highly-organized. It no longer is considered a "play day", but has a schedule, referees, a tournament and set plays. Besides, it is a stepping stone to collegiate and AAU competition.

The new game is preparation so that when this new breed of player steps on to the court in college, she doesn't turn green when she learns that a 6-2 guard from Iowa is trying for the same position she is.

The experimental girls' basketball of 1969 has progressed to basketball at its best. The sport and its participants can't be tossed aside and forgotten or buried somewhere on the printed page, because it is basketball at its best.