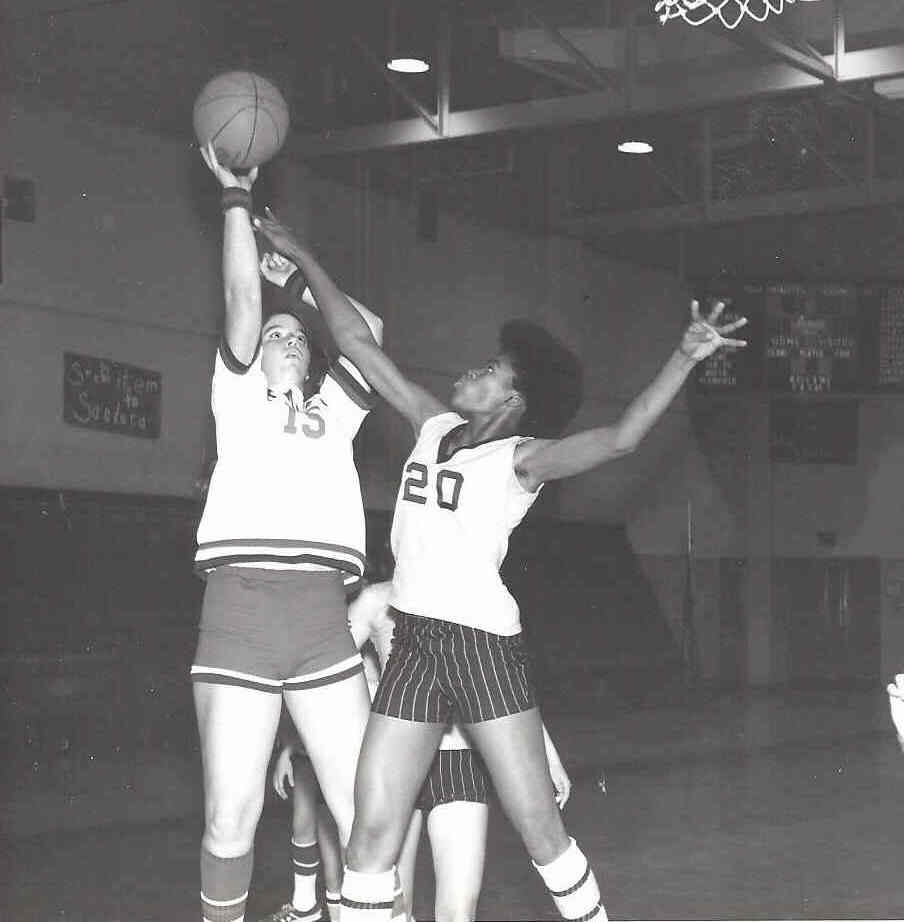 Six foot tall Center and Co-captain Nancy Shoolbraid was a leader on and off the court. Her aggressive play set the tone for the team.

Off the court she helped define the team's confident attitude as she and others would dress up to go to away games.
She would even wear high heels to further make a statement.