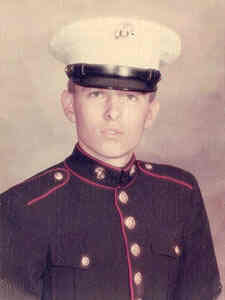 Another fallen hero will be added to the Wall of Heroes
in the lobby of the Municipal Building.

Dennis Crane, who was killed in Vietnam, was overlooked when
the Wall of Heroes was put up last year.

On Saturday September 17th at 11:30 AM a ceremony
will be held to unveil his tribute frame.

His tribute frame will read:
Corporal Crane Dies in Action
Somerset Messenger Gazette – July 3rd, 1968
Corporal Dennis Crane of Spotswood, a former Raritan resident,
was killed in action June 15th 1968
at Quang Nam, Vietnam, while serving with the U.S. Marine Corp.
Born in Jersey City in 1947, he moved to Raritan in 1954 where
he lived on Vanderveer Road until 1960.
He attended the Raritan Intermediate School
and later attended South River High School.
Prior to joining the Marines he was employed by
Carpenter Steel Corporation of North Brunswick.
His death is believed to have occurred during
Operation Mameluke Thrust in Quang Nam Providence.
While engaging a large enemy force he was evacuating
wounded soldiers when an artillery shell
landed near him resulting in his death. Five other men were also killed.
Corporal Crane would receive the Purple Heart.
Dennis Crane was the son of the late Douglas Crane. Surviving are his mother,
Mrs. Florence Winters Crane, a brother, Bryan
and three sisters, Colleen, Diane, and Janice.