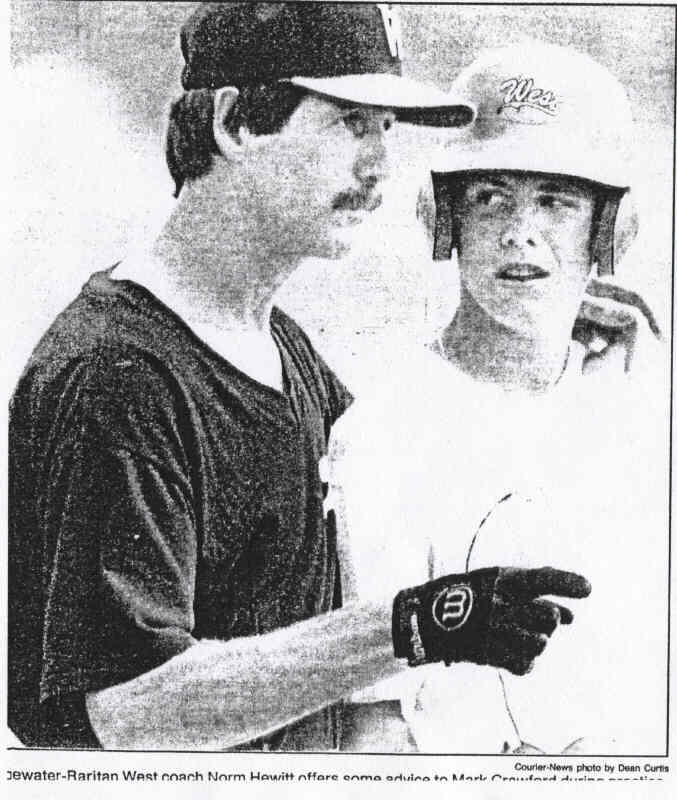 Norm Hewitt was voted coach of the year that year. Thus he coached an all-star team at Yankee Stadium. His star pitcher Bob Collins would play in that game. Norm says it was an honor to be chosen and to be able to coach in that game.

Today he is still coaching Baseball at Hillsborough High School

Coach Hewitt attended Watchung Hills High School from 1961-65, where he earned 10 varsity letters in football, basketball and baseball. He was named to the All County Teams in all, and to the All-State team in baseball. He attended tryouts with the Minnesota Twins, Pittsburg Pirates, NY Yankees and the Houston Astros.

After High School Norm attended Salem College on a baseball scholarship, and helped lead Salem to the NAIA Eastern Regionals in 1966.

Norm was the first baseball coach when Hillsborough High School opened its doors in 1969. He also served as a football and basketball coach until his departure in 1980.
While at Hillsborough, the Raiders captured a conference title in 1977 and two SCT titles in '77 and '79.
During that time, the Raiders appeared in 5 SCT finals and were ranked #2 in New Jersey in 1977.
In 1980 he moved onto be head coach at Drew University.
Norm served as the pitching coach of Rutgers University in 1983 and '84.