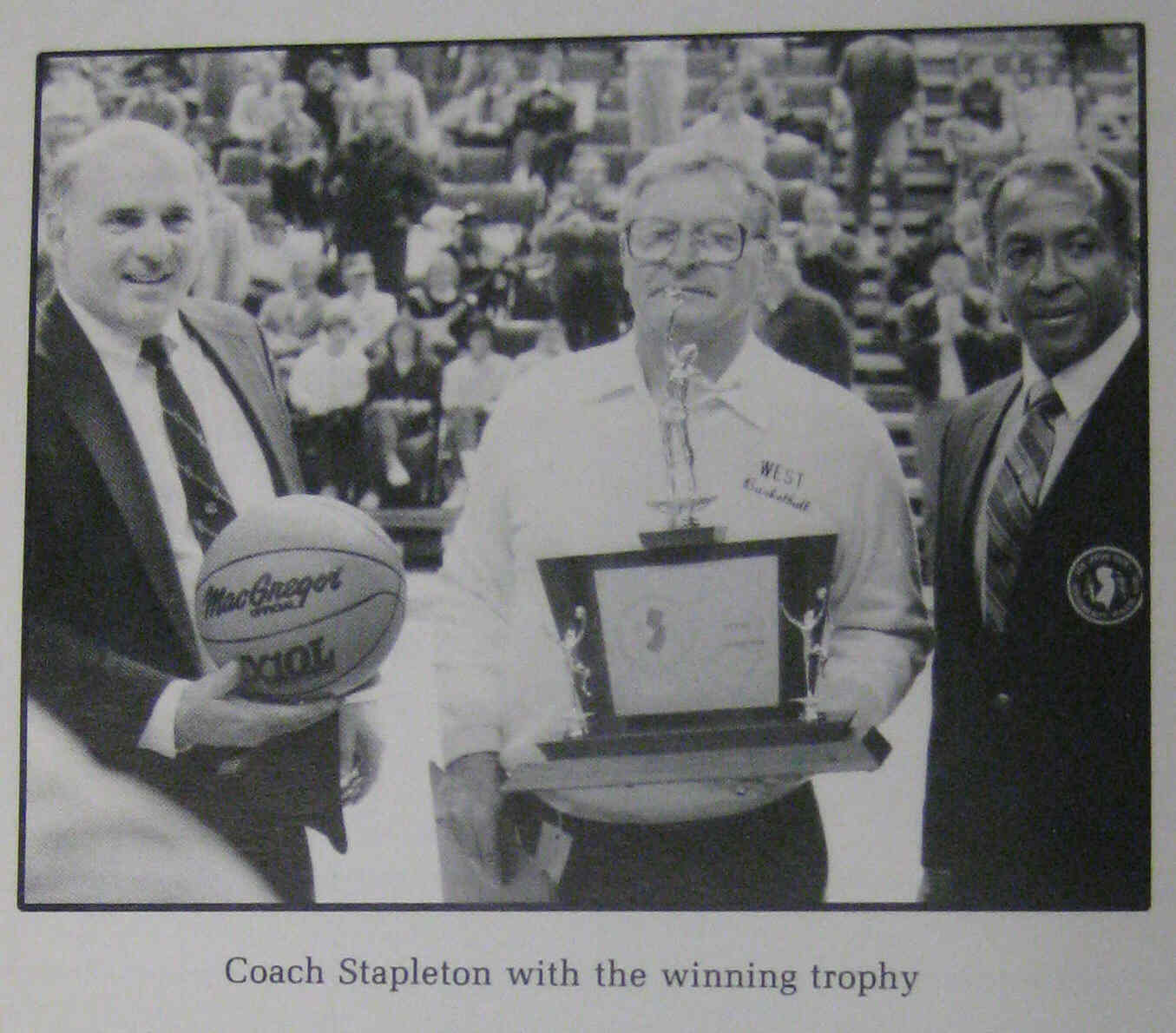 Vaughn Stapleton said about coaching
The real appeal of the game for me is watching the kids grow, seeing them become better players. It gives me great satisfaction when I see them put things into use that I taught them. That's the beauty of it."

He received a B.S. in vocational agriculture from Penn State, where he played football.
he later obtained a master's degree in education from the University of Delaware.
After graduation from college, Mr. Stapleton taught at several schools in Pennsylvania, then at Somerville High School, from 1956-59. He left teaching for a position with the U.S. State Department, serving in Vietnam, the Philippines and Thailand. In 1974, he started teaching and coaching at Bridgewater-Raritan High School.